New Ui.Vision sidebar
Why? Many of you suggested, and we agree, that for simply replaying macros the main Ui.Vision IDE is often too large. So a new, smaller sidebar window is needed. The macro tree view and the log tab will move to the new sidebar: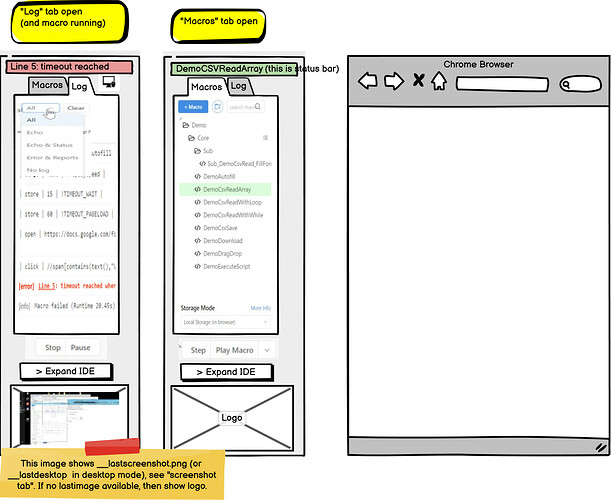 You can resize the sidebar, too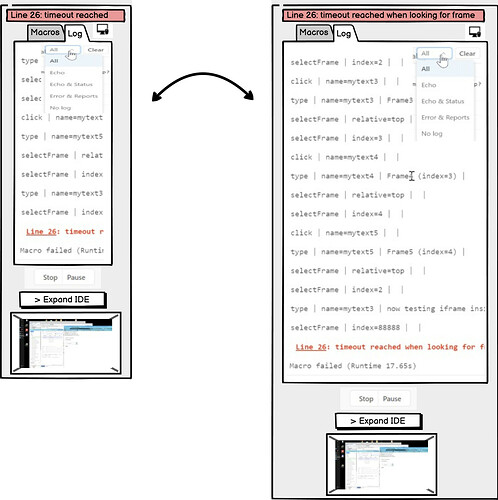 Main Ui.Vision IDE window changes a bit, too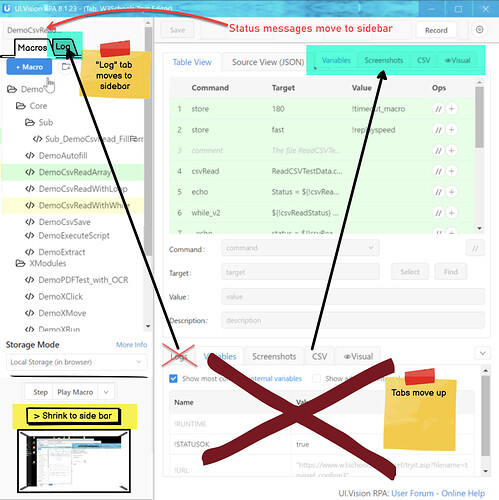 Work in progress, comments welcome
As you can see, the key idea is that the sidebar will be used for organizing and replaying macros.
For recording, building and debugging the macros, you can enlarge the sidebar to the full window ("Expand" button).
Also, in the main window, the tab row on the bottom half will move:
Log tab moves to sidebar (so you can watch the macro replay)
Other tabs move to main window top tab row. We have much more place there.
It will take a while before the first beta is ready. Meanwhile, please let us know if you have any suggestions or comments on the design.