i need to run a 100 rows code 24x7, and i found out there is a problem with consuming RAM over time.
in order to see whats causing the problem, so i wrote a simple code of just 4 rows. let it sit overnight, and the same thing happened.
look at the screenshot as reference, the 4 rows script has run for 12 hours: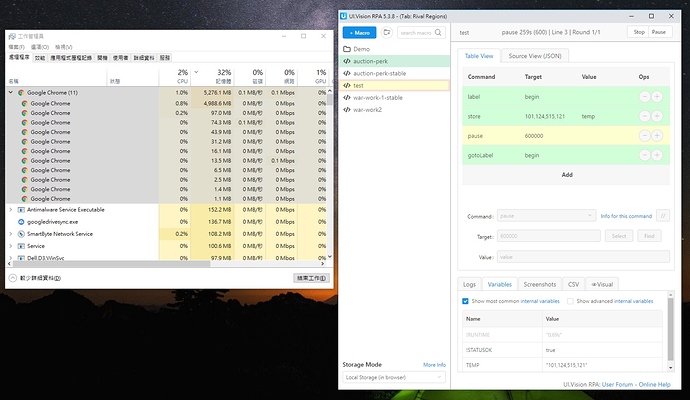 its just a : BEGIN - STORE - PAUSE - GOTOBEGIN
at the beginning its just consume around 400mb of RAM, and after 12 hours its consuming 5GB !
and i found its consuming constantly over time, memory use goes up even if its just pause and waiting !
can the team fix this problem please ? thank you