Hello,
my configuration is the following : Windows 10 Enterprise (1803/17134.1184), french langage + Chrome (79.0.3945.117) 64 bits.
I've installed the latest version of UI.Vision RPA ( 5.3.10) in Chrome and it works well, excepted the fact that it doesnt detect that i've also installed Xmodules for Windows (setup-v201908b).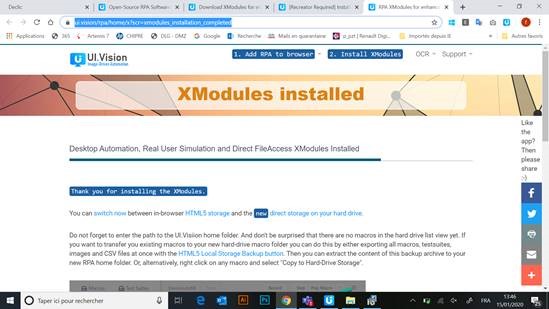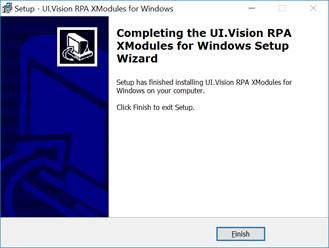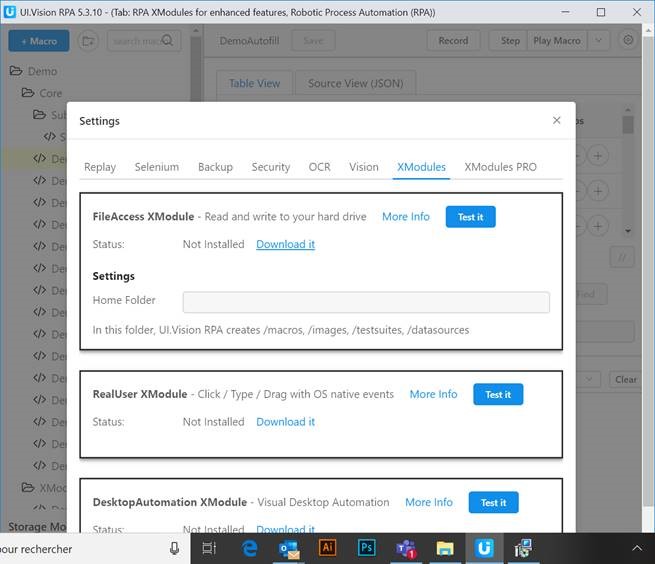 I've seen through the forum that's this problem occurs frequently, but I don't see any soluce for my configuration. I can't try with Firefox because only Chrome is authorized by my company.
Could you please help me ?
Thanks and regards