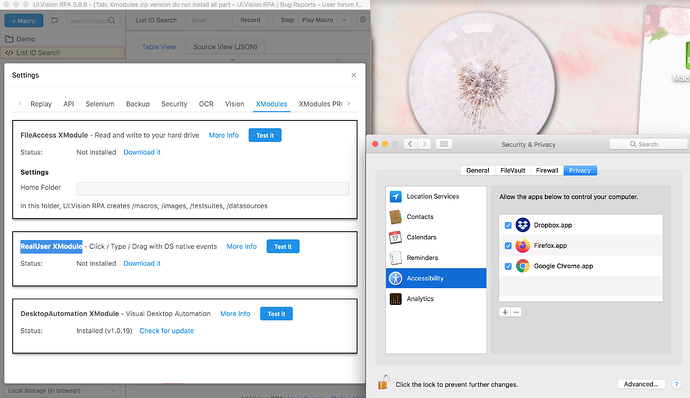 I've installed XModule following the installation instructions, Terminal indicated it was installed, I have turned on permissions for Chrome to control my computer, but it's still not recognizing that it's installed.
I'm not using any other language other than English.
Chrome: Version 85.0.4183.83 (Official Build) (64-bit)
MacOS Sierra: 10.12.6
UI.Vision RPA 5.8.8
ui.vision-xmodules-mac-v202008
Any help would be appreciated.
J