I am trying to automate a desktop application running on Mac (OS Big Sur - 11.6). While I used Xclick command to launch the application using OCR feature, getting 'Image not found' error as shown in the screenshot below.
I even tried reducing the 'Default Vision Search Confidence' value to 0.4. But it didn't work. I have done all the necessary settings as said in the link - Download XModules for enhanced features, Robotic Process Automation (RPA)
'Find' option near 'Target' is also giving the same error.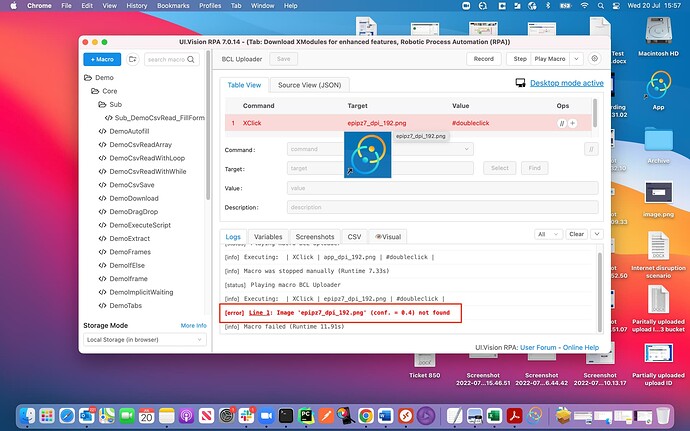 Kindly provide your inputs to resolve the issue