Hi Team,
We have a requirement like we need to send the request input in Json format for base64image to text conversion(parsing), but we are facing the issue like
"OCRExitCode": 99,
"IsErroredOnProcessing": true,

"ErrorMessage": [

    "Unable to recognize the file type",

    "Unable to detect the file extension, or the file extension is incorrect, and no 'file type' provided in request. Please provide a file with a proper content type or extension, or provide a file type in the request to manually set the file extension."
],
"ProcessingTimeInMilliseconds": "0"

}
Can we know what exactly the inputs we need to pass in header and body while sending request in Json format
I will also attach the screenshot for reference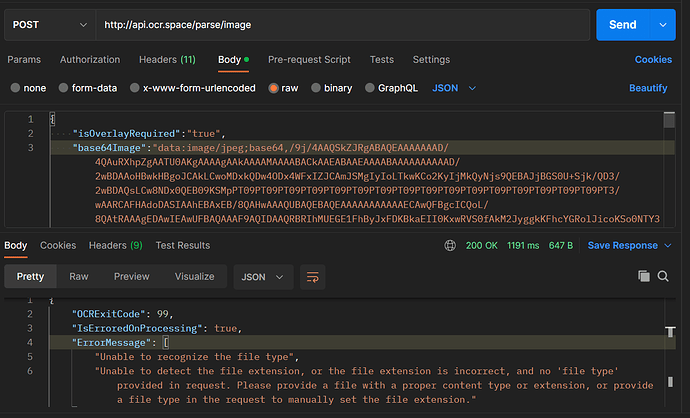 Note:-When we send the request to above API in the form of form-data we are getting the successful response
Please find the attached screenshots for the same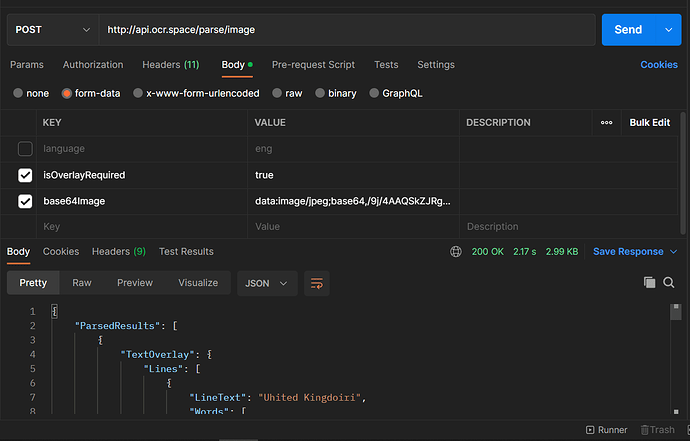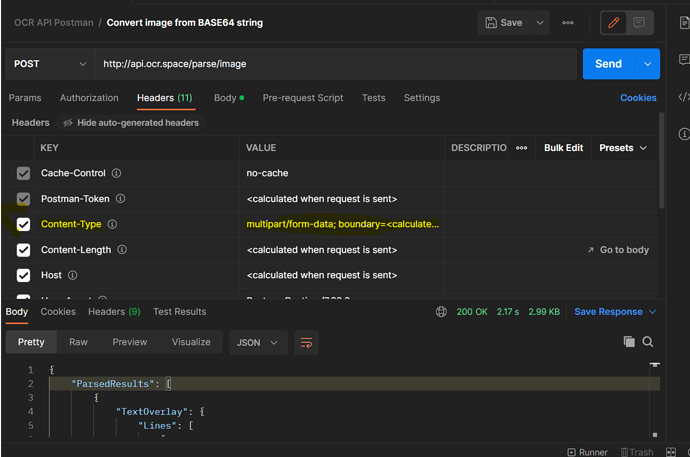 Kindly do the needful at the earliest…