Hello,
i'm trying to use the visualAssert, visualVerify and visualSearch and i don't understand why but it did'nt work.
The screenshot is actually normal.
The message in the console is: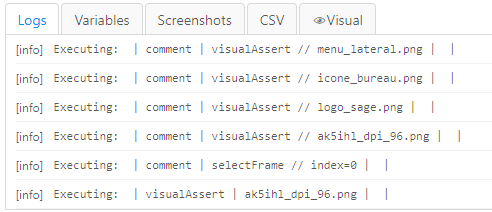 The macro still runing without error in the console, when i run demo visual test i got the same issue.
Can you help me please? I just want to check the image.
thks