Hi,
I am trying to create a java wrapper to call ui.vision from a java application.
As I get another error ([UI.Vision RPA] Error #150: No tab for dashboard yet) when opening the browser with a macro, I need to only start the browser wait 15 seconds and then play my macro.
This works so far as the other error does not appear anymore.
So after the 15 seconds the first macro is called with this url:
file:///C:/Users/WC/workspace/WebAutomationDevelopment/src/utils/ui.vision.html?macro=Start&direct=1&closeRPA=1&closeBrowser=0&storage=browser&savelog=logchromerpa_open.txt

This leads to an error:
Unsaved changes in macro "Untitled"
You must save macro before replay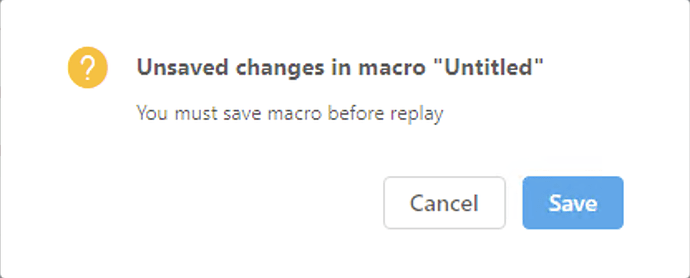 And RPA does not proceed.
I am using RPA 6.2.8
Can anyone point me in the direction on how to fix this?
Cheers
Anselm