Hello,
I am trying to catch text that quickly disappears from the page when you click on apply changes button. This notice is the only thing that will confirm that the configuration has been saved and the macro run successfully. I wanted to implement if Configuration reloaded! then macro run OK if the text does not match then trow error.
I managed to record my screen and slow down the video so I can see what I need to add to the code.
I have tried to add xpath=/html/body/div/div/span/div/div/div/span/ to verifyText but that does not seem correct.
Any advice what would be the right command, target, value and how to do error checking.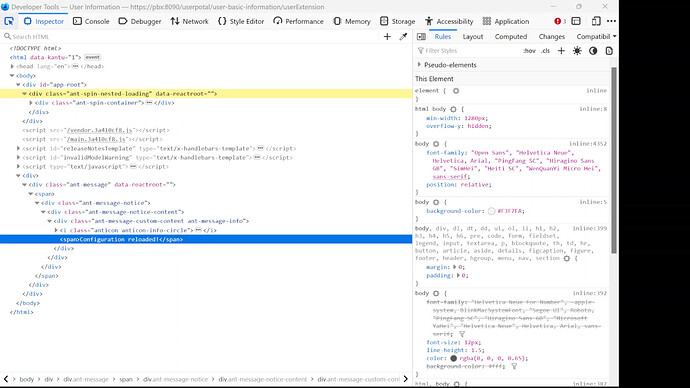 Thanks.