Hello, here is my second question for today. I want to grab the multiple lines of text from page and save it into an csv file. However, the value I got seems to be empty. I'm pretty sure the xpath is correct because I just copied it from the inspector.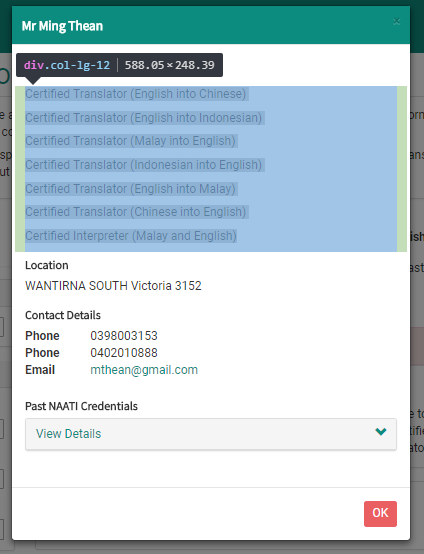 The texts highlighted in blue is what I want to grab.
Here is the xpath I copied from the inspector:
//*[@id="contactDetailsModal"]/div/div/div[2]/div[2]/div
As you can see, the value between the name and location is empty.
Can anyone help?