Hi,
I constantly getting this error: ' Error #101: Kantu is not connected to a browser tab '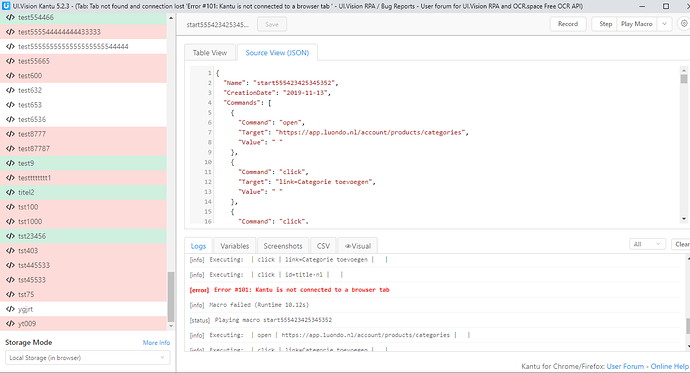 It has nothing to do if the actual browser or website is open or not, because this error pops up randomly, even if theres a browser open of the website i need for the job and there is only one browser open. I even opened only one browsertab with only the website i needed. Kantu can work for a couple of minutes without a problem, and the other time it displays this error while its the exact same script. I get this error almost every day and several times a day now to the point that i cant work with it anymore because it shuts down every 30 seconds. Sometimes it is accompanied with another error that says that i have no connection while my Wifi connection is stable all the time…
So, has anyone a solution for this or is familiar with it?
Thanks,
Kevin