Am I able to use offline OCR with a free/personal/pro license? On the pricing page it says offline OCR is available with 500 per day for free/personal and unlimited for pro but I cannot select offline OCR on my free version of UI Vision. I have XModules installed so that shouldn't be the issue: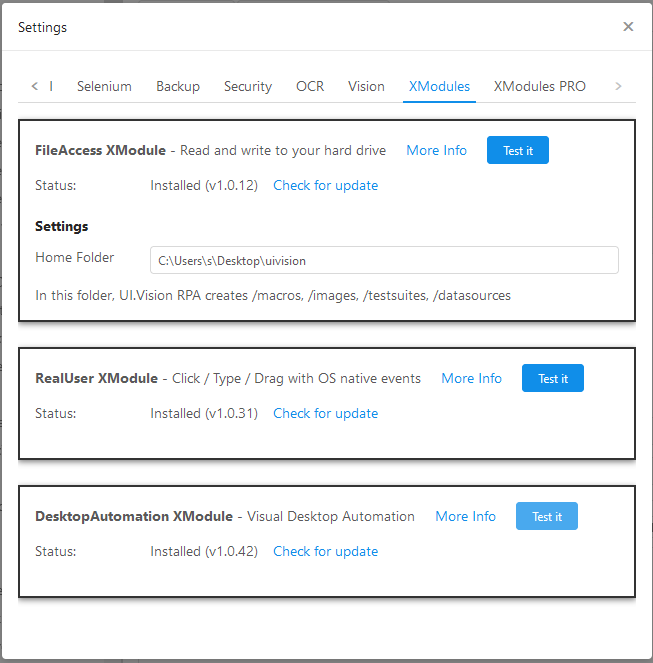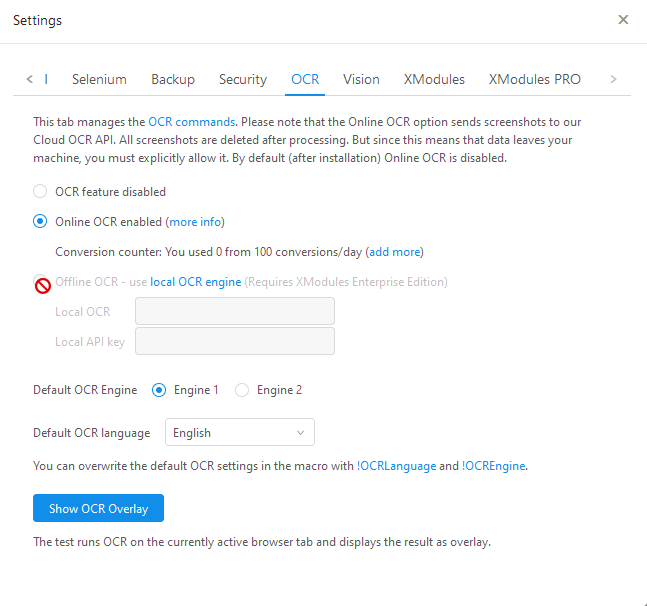 Can I use offline OCR? I am not well-versed in technological stuff like this so maybe I'm misunderstanding how offline OCR works. Do I need an enterprise license to use it? If not, how can I test out offline OCR on my free version to see if it meets my requirements before purchasing a pro license?
Thank you very much.