Hello everyone,
I'm trying to export an CSV file each day from my bank account, creating a daily bank reconciliation.
But connexion is related the same password (6 numbers), according 6 clicks on each number. This keyboard is permanently updated by the site.
So number "move" and change position each time (2 examples below, one and an other after refreshing the page) :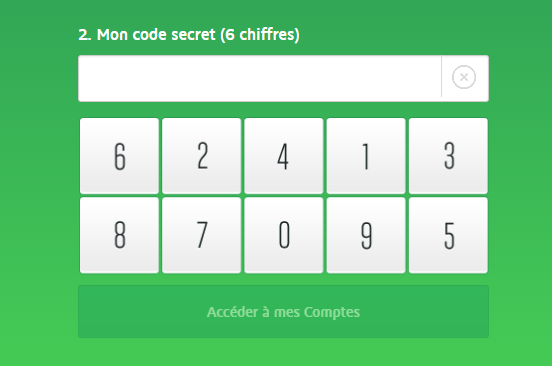 So, I can't automate this task.
It's blocking here :
xpath=//*[@id="secret-nbr-keyboard"]/a[6]
Any idea here ? I'm a total noob… so sorry…
Thanks in advance,