I am trying to loop through a csv file to sign up Gmail but only the first line of the csv was successful. (Image below)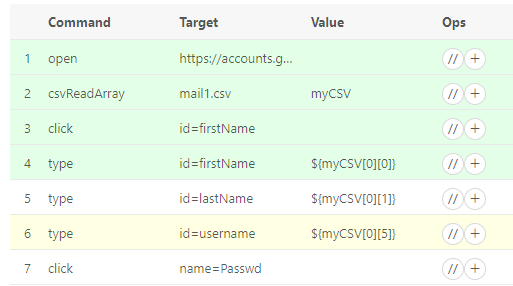 How do I loop through the rest of the csv starting from the second line of the csv?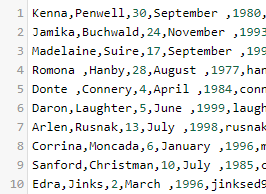 P.S I used csvReadArray because I have multiple data to input.
Thanks.