Hi

I am trying to test if a variable is defined for not so that I can show a notification that the information is not in the webpage.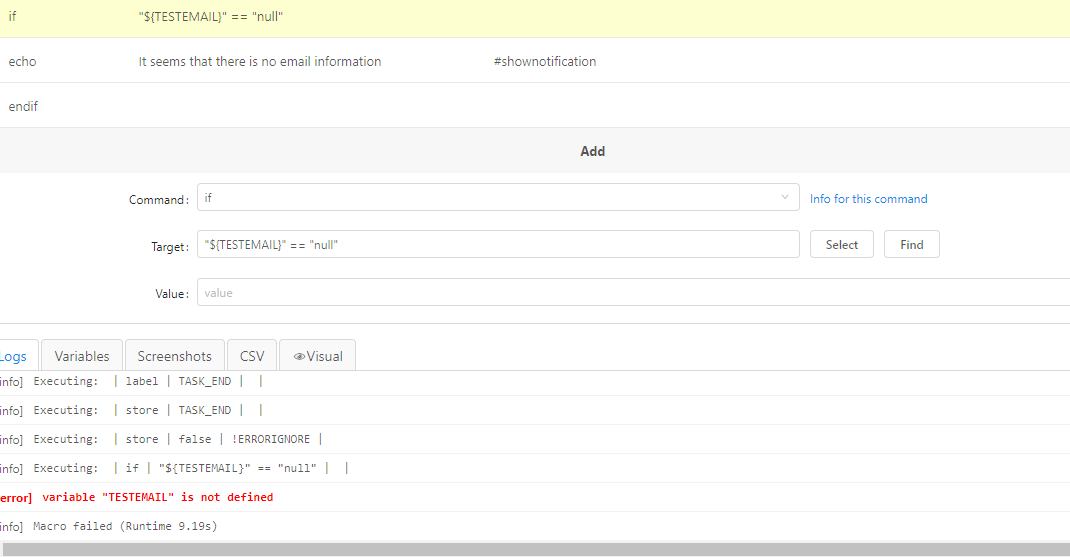 I tried including and not including "" and changing the number of equal signs, but I cannot figure out how it should work. Every time, I get [error] variable "TESTEMAIL" is not defined. Can anybody help me on this?
Thank you for reading this topic. Have a good day!