Hi,
I have a working script with Katalon Recorder to set text in a specific tinyMCE element (they also have an 'editContent' command).
I back ported the same commands to UI.Vision RPA, it seems to work because i can see the text in the element but it looks like an event is not triggered and the application does not see any change and does not save the element content. There is no "iframe" in this tinyMCE element
I tried with other multiple combination without success : (X)Click/(X)Type, (X)Click/Sendkeys (and more tricky ones).
The form is not public (but we own the cloud site, i may be able to create you an account if needed), I did screencasts and a DOM screenshot.
Could you give me some hints on how to make it work or if you need more information.
Katalon Recorder :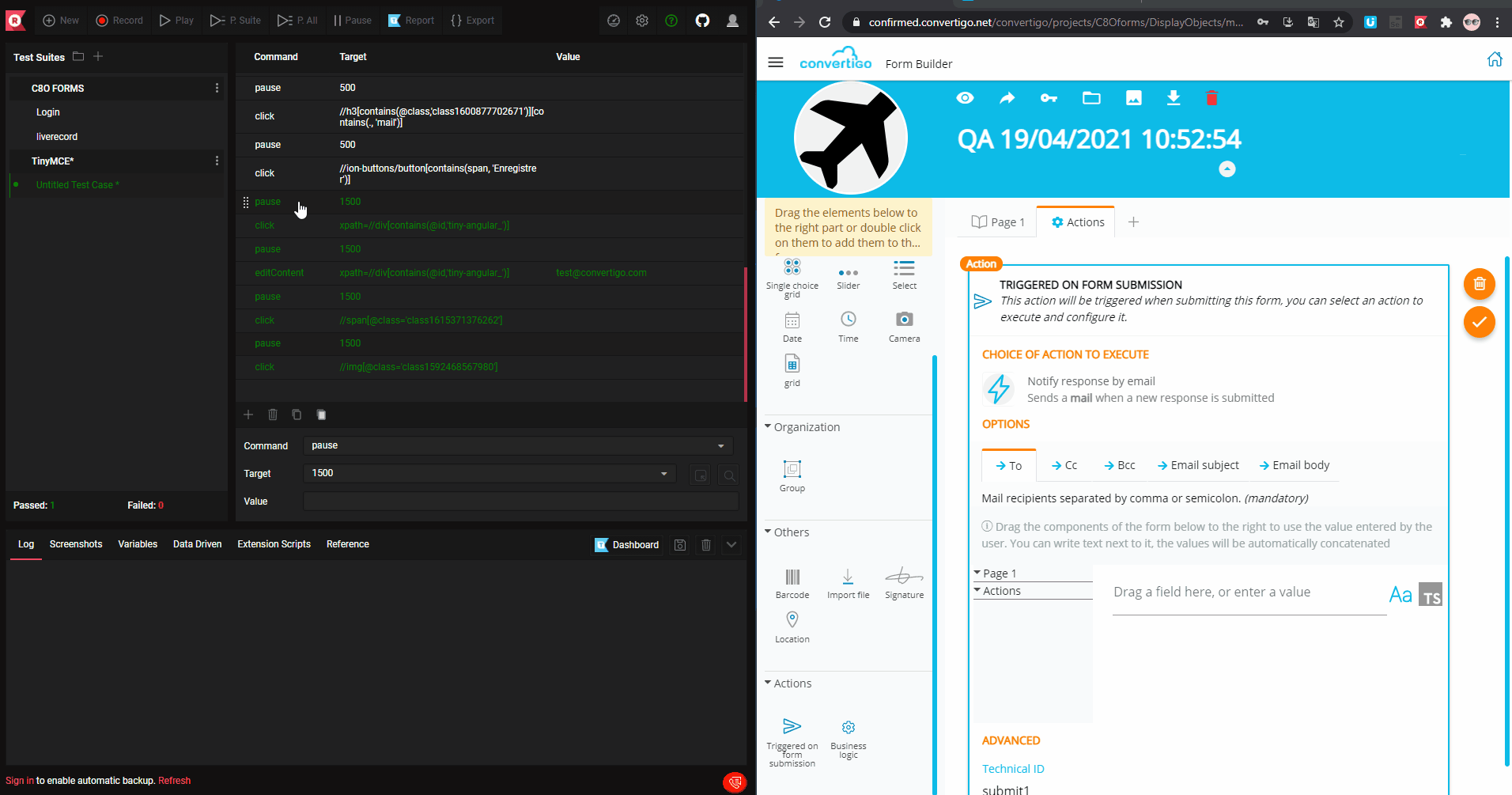 UI.Vision RPA :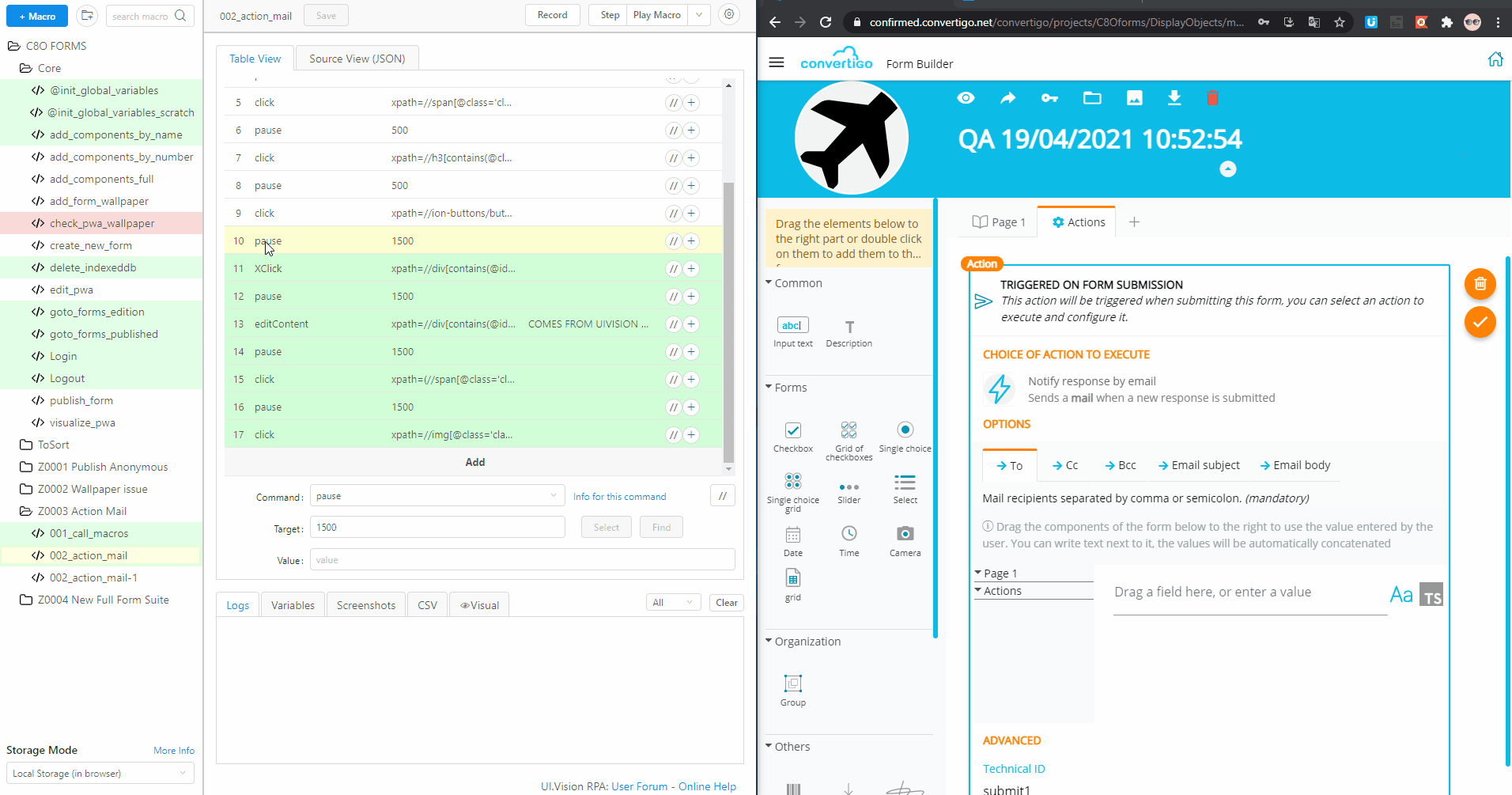 Thank you.