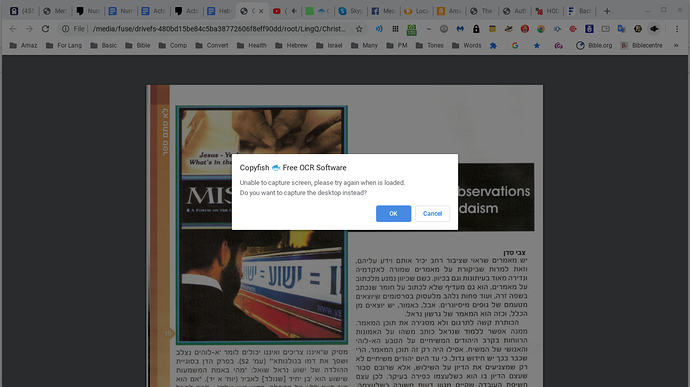 This is a file of 695 KB. The error message indicates that the page did not load though I'm sure it did completely load. I'm using Chrome browser on an up-to-date OS on a Dell Chromebook 3.
What is the maximum file size?
Is this not able to recognize Hebrew? If not, please suggest something.