Hello,
I would like to click the "famous" button available in Albums,songs and Playlists on Spotify web site.
this is necessary for having a new menu like the follow picture (Sorry for the Italian lang):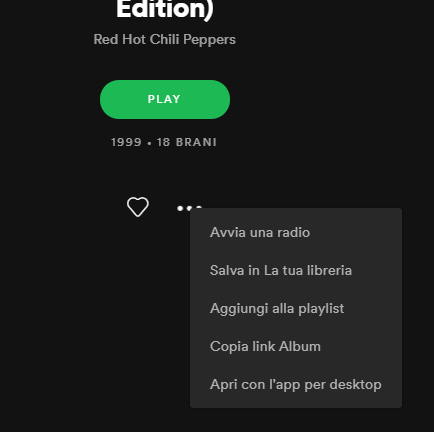 I'm using Chrome 78.0.3904.108 and Kantu 5.2.3( I tried to update the Kantu version, but I've observed a lot of memory leakage, CPU usage, etc.), so I prefer to use this version.
For this purpose I've tried to use the following functions on the element:
-Click
-ClickAt
-Xclick
I've applied them to the XPATH or to the LINK, but in all cases I never reached the target, it seems that the button needs some mouse over functionality before the click.
Can someone give me a new idea in order to solve this issue?
thanks a lot
Gabriele