The script have worked before does not work now. Similar error on more than one website.
The click command does the "click" which should enlarge a picture but the error is that the image is placed incorrectly and not shown in full.
Of course this works if I manually click on the website. If I record a macro and immediately play the same macro afterwards the bug appears.
A sample picture from sample site: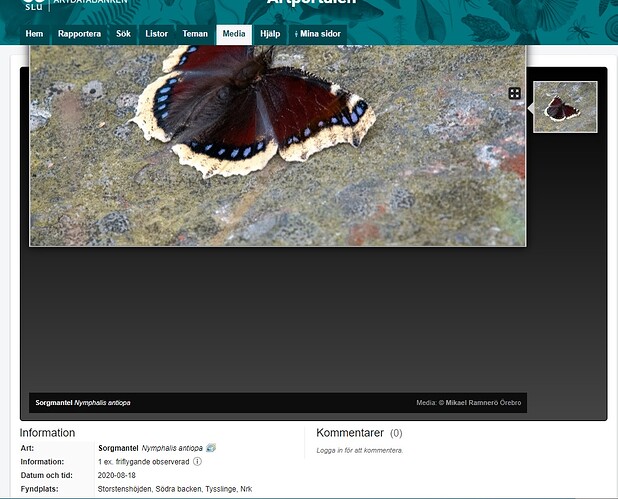 Below the script for getting the result above. Only using two commands:
{
  "Name": "test",
  "CreationDate": "2022-2-3",
  "Commands": [
    {
      "Command": "open",
      "Target": "https://artportalen.se/Image/3030305",
      "Value": "",
      "Description": ""
    },
    {
      "Command": "click",
      "Target": "id=fullscreenimagebutton",
      "Value": "",
      "Targets": [
        "id=fullscreenimagebutton",
        "xpath=//*[@id=\"fullscreenimagebutton\"]",
        "xpath=//a[@id='fullscreenimagebutton']",
        "xpath=//td/div/a",
        "css=#fullscreenimagebutton"
      ],
      "Description": ""
    },
    {
      "Command": "comment",
      "Target": "click // id=fullscreenimagebutton",
      "Value": "",
      "Description": ""
    }
  ]
}