Hey guys,
I'm trying to automatize daily work I do as much as possible. For that purpose I found this Kantu Web Automation tool, but along the way I stumbled upon several problems :
one file I'm downloading every day is uploaded behind corresponding date in calendar, that means that each day alghoritm should recognize the date and click on it. How could this be done ? site: http://ems.rs/page.php?kat_id=260 photo:
or site: http://www.jao.eu/marketdata/export/overview photo: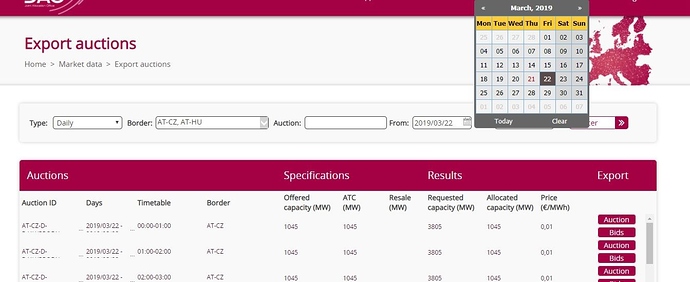 Thank you very much for any help in advance, looking forward for your answers.